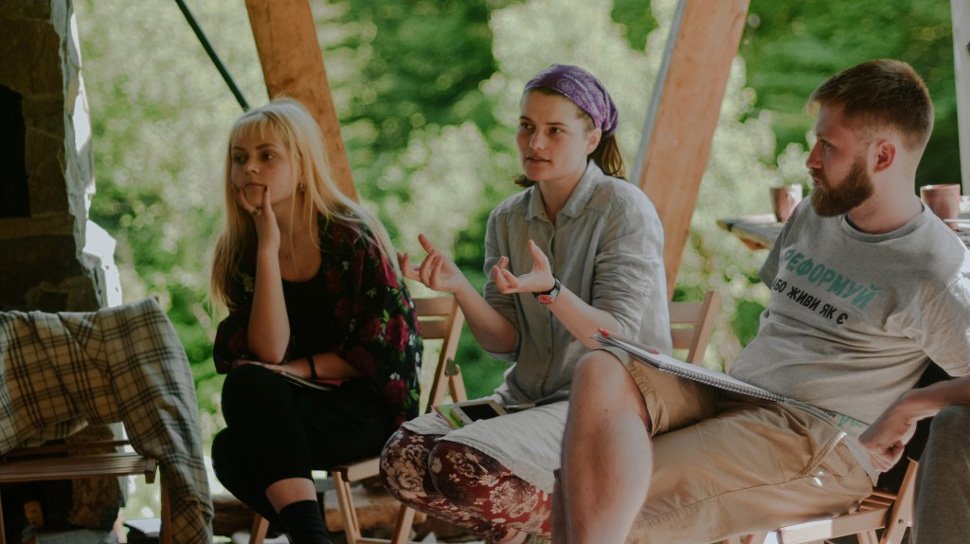 About us
The Insha Osvita trainers is a professional community of trainers who work with various civil society actors. The members of our community have different specialisations, but we are united by common values and a facilitative approach to working with groups.
Our competences:
facilitation training, mentoring;
development of training programmes and consulting on their creation;
strategising for NGOs and volunteer organisations and working with communities;
moderation of discussions, networking, and forums;
soft skills development, coaching and individual support.
We focus on the needs of the customer and the target audience. For us, this is the main indicator of quality work. We have large baggage of methods that are modified and combined with each other in different ways each time. We never have two identical programmes, and we can (and do) like to be flexible in the course of our work.
We work on a turnkey basis. We develop and implement non-formal and adult education programmes in accordance with the needs of the customer and the target audience. If necessary, we also take care of creating clear final documentation of the events and conducting a detailed evaluation of the learning processes.
Changing the culture of communication. An additional value of our work is the attitude and attention to communication processes in groups. We practice non-violent communication and understand how to make the learning or decision-making process empathetic and effective at the same time.
We create spaces for interaction and enable the strengthening of horizontal connections. Strengthening contacts and sharing experiences was the focus of many initiatives, organisations, and professional communities in 2022. The trainers of Insha Osvita were involved in creating spaces where focused interaction is possible to achieve results, such as participatory decision-making, mutual support or resilience development through group learning.
Formats we work in:
Training events (long-term schools and short online sessions on specific skills)
Idea generation sessions (brainstorming)
Strategic meetings
Forums
Lectures
Exchanges of experience
Writing manuals and publications
Coaching
Community management
Learn more about our activities in 2022 by clicking here.
Working with us
We help communities become self-reliant and horizontal, using the potential of diversity for development through facilitation. 
We are happy to discuss opportunities for cooperation and answer your questions.
Our contacts
Trainers Insha Osvita
facilitators@insha-osvita.org