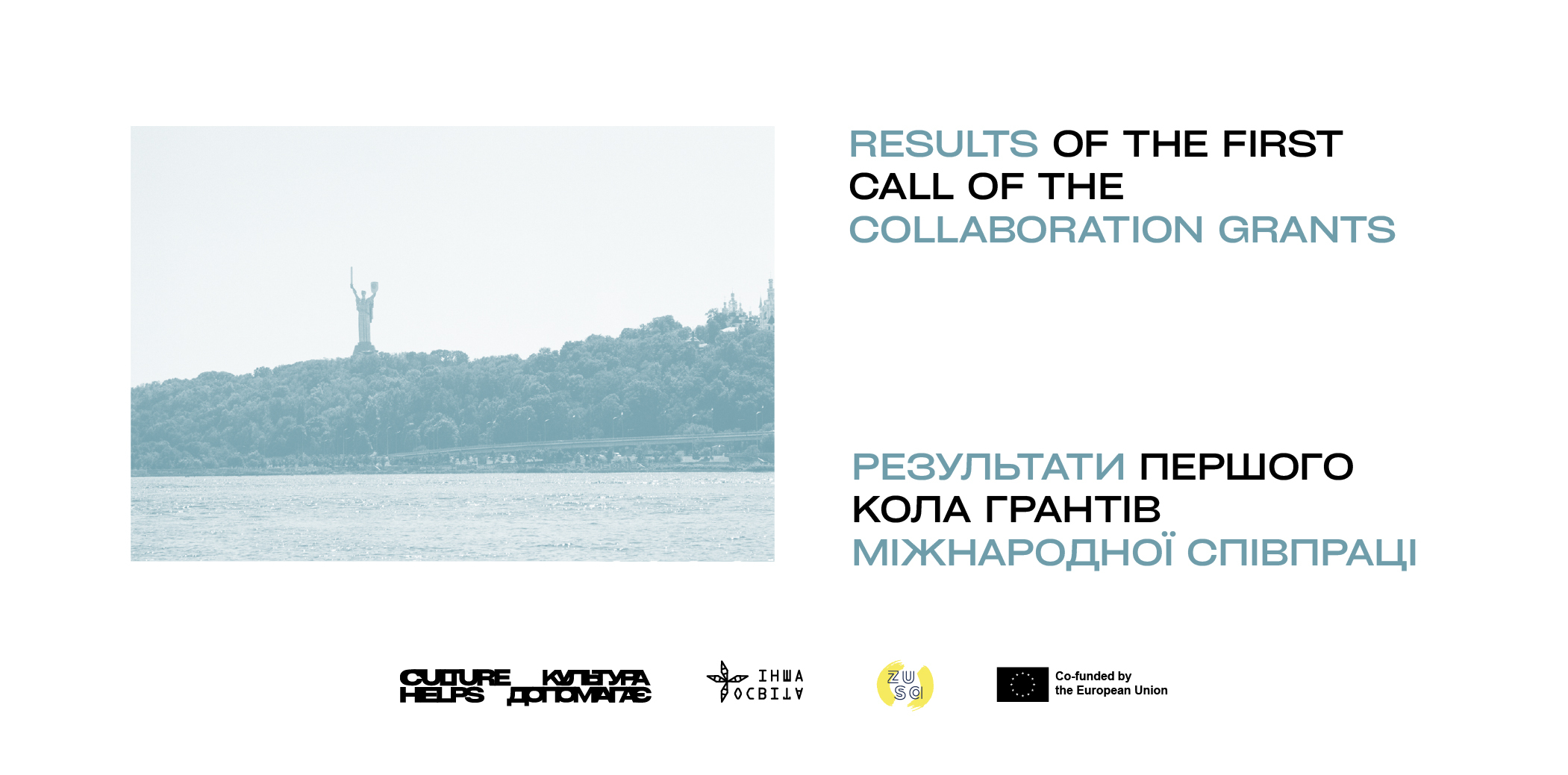 «Culture Helps / Культура допомагає»: Results of the first call of the collaboration grants
We received 132 applications, out of which the jury selected 10 partnerships between organizations. Among them are collaborations between Ukrainian organizations and institutions from Austria, Latvia, Bosnia and Herzegovina, Sweden, Germany, France, Ireland, Poland, and Slovakia.
This program supports joint projects between two or three organizations. At least one of them should be officially registered in a Creative Europe country. The grant of up to 40,000 euros can be used for workshops, co-creation processes, educational projects, art therapy to integrate displaced people into new communities, either in Ukraine or abroad.
Congratulations to those whose applications received the highest scores in the evaluation:
The participants of the program have already received emails with further steps. The "Culture Helps / Культура допомагає" project is being implemented jointly with zusa with the support of the European Union. 
If you have any questions, please contact us at culture_helps@insha-osvita.org or via Telegram chat.