Constructions of interaction: Open villages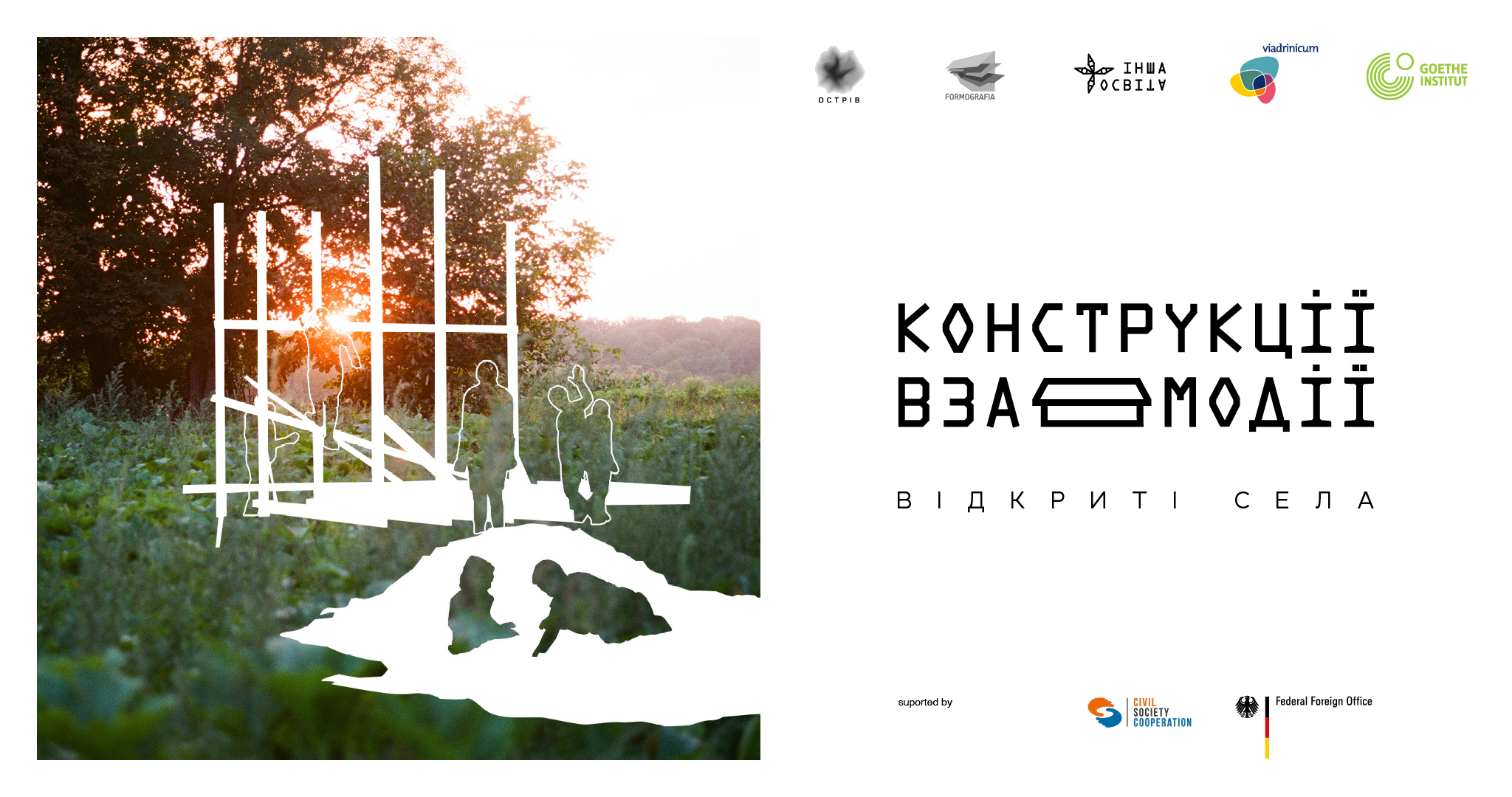 Funding: Goethe Institute
Partners: Ostriv platform, Viadrinicum, proto produkciia
Duration: September 2022
Budget: 2356 EUR
Coordinator: Yulia Alenina
Contact: office@insha-osvita.org 
«Constructions of interaction: Open villages» is a project for architects and initiatives developing local communities and public spaces in villages. The school was dedicated to researching, designing and implementing pilot architectural projects in villages. Ostriv Platform realized the initiative with Goethe-Institut in Ukraine, Viadrina University, in partnership with the design-studio Formografia and NGO «Insha Osvita». Under the framework of the school, we developed and implemented an educational programme from 1 to 14 September.
The speakers from Ukraine, Germany, Portugal and Poland talked about:
historical perspective of the village, heritage and identity;
prerequisites of life in a modern village, cultural and educational practices;
infrastructure and spaces, interaction with spaces;
preparation and presentation of projects.
The lectures were broadcast live on Youtube.
480 participants completed the educational program. 18 community teams developed and submitted their project for financing at the expense of the school. Two winning projects from the Ivano-Frankivsk («Salt Space») and Lviv (Reading House) equipped open spaces for their communities.