UkraineLab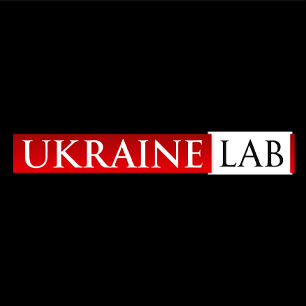 Partners: MitOst e.V
Duration: 2015–2022 years
Contact: office@insha-osvita.org
UkraineLab is an interdisciplinary platform that promotes effective networking and cross-sector collaboration among activists and civil society organizations. The platform has become a space where innovations are born, fostering the development of non-formal education and cultural practices. The program was established in 2014 and focused on creating visions for Ukraine's future and reimagining the role of civil society and culture.
It comprised several elements:
The first element consisted of forums that brought together professionals from various fields to synchronize and synthesize their experiences into practical approaches.
The second element included mobility programs that made for working meetings between representatives of organizations from different parts of Ukraine.
And the third element encompassed the virtual and physical network of UkraineLab as a space where visions and innovations are born.
The program included training sessions on strategic management and strategy development in Ternopil, as well as the "Partnership Management and Stakeholder Engagement" training in Odesa. These trainings aimed to explore the nature of enhancing partnerships, and study stakeholder management models, and coalition-building forms.
Between 2015 and 2017, the program organized forums in cities across Ukraine and in Berlin. In 2015, the forum "Ukraine Lab: Interdisciplinary Approaches for Civil Society and Culture" took place in partnership with the IZOLYATSIA platform. Its goal was to discuss interdisciplinary approaches and cross-sector collaboration during crisis and post-crisis times. That same year, the forum "UkraineLab: Visions for Peacebuilding and the New Role of Civil Society and Culture" was held in Ivano-Frankivsk, where participants worked on visions for the development of civil society and culture in Ukraine and discussed educational reforms and support for non-formal education. In 2016, the "UkraineLab: Development of Communities and Local Initiatives in (Post)Crisis Regions" took place in Kramatorsk and Sloviansk, focusing on effective mechanisms for regional educational policies, integration of internally displaced people, and cultural practices for (post)conflict regions.
In 2017, the forum "Impact Places: Holistic and Ecosystem Approaches" was held in Ivano-Frankivsk to practically explore the concepts of places of influence, innovative ecosystems, and the potential of revitalization projects for Ukrainian cities. The forum examined a blend of theories including "third places," ecosystem approaches, systemic theory, organizational models (such as teal organizations or holacracy), and fresh ideas from urban planning and architecture. Besides the theoretical component, participants examined real-life examples of places of influence and discussed important details to consider in the development of their concepts and designs.
In April 2017, the "Sustainability Lab for Civic Initiatives and Culture" took place in Kherson. The aim is to discuss the sustainability of organizations and the challenges they face, such as the high risk of burnout in working with the civil sector, the importance of generating revenue, and adaptation to current issues. Kateryna Handziuk was the first speaker of the "Lab" and its opening took place at the Kherson City Council. During the forum, representatives from 80 civil society and cultural organizations worked on making their activities more sustainable in the long term. The "Lab" provided an opportunity to experiment with different formats of organizing spaces, ranging from the Kherson Regional Library to open-air formats.
The forum "UkraineLab: Playing polyphony of the society. Exploring the European identity" Berlin gathered approximately 200 participants from 11 different countries. The forum addressed topics such as new approaches to formal and non-formal education, effective tools for dialogue in forced migration, and the diversity of political relations between Ukraine and the European Union. It combined various formats, including organization fairs, working groups, practical workshops, and discussions.
In 2019, the experience and results of the UkraineLab forums were collected and presented in the publication "Forum for People". It brought together theoretical approaches and practical tools that can be used in organizing forums as spaces for people and meanings to converge. This publication served as a summary of the experiences and observations of Insha Osvita in working with large groups and the models and approaches that align with our work culture and values. Subsequently, a video course based on this publication was developed.