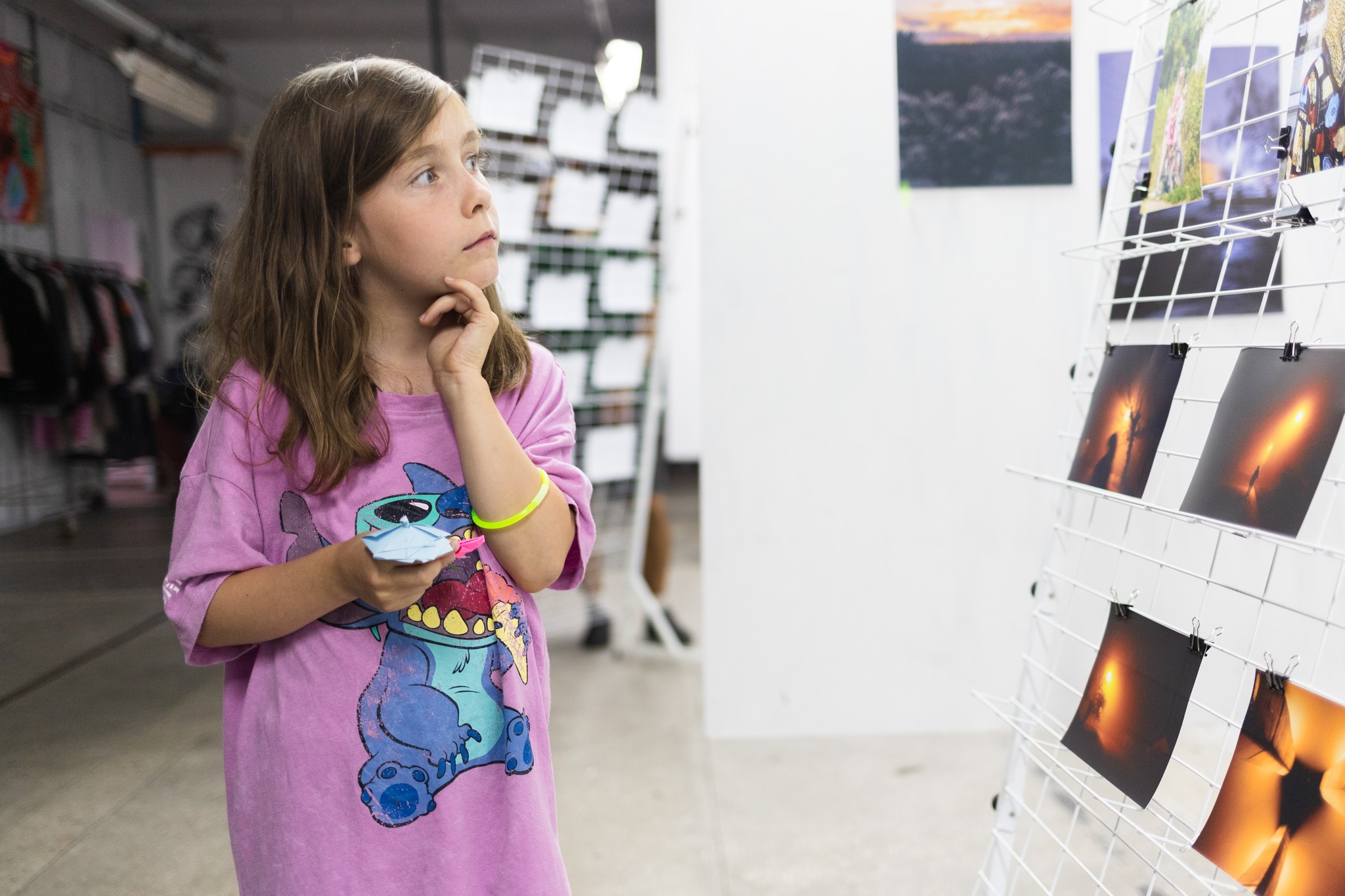 "Culture Helps / Культура допомагає": news and opportunities from participants
Those who received projects within the "Culture Helps / Культура допомагає" are already implementing their ideas.
This program supports projects of Ukrainian and European organizations that integrate people who have been forced to relocate to safer regions or abroad into new communities, using cultural and artistic practices. In June 2023, 22 organizations (16 Ukrainian and 6 from Creative Europe countries) received grants to implement their workshops, festivals, educational, art therapy projects, and more. We are sharing achievements:
NGO "Urban Culture Institute" based on the creative cluster "Na пошті"  is implementing the project "Ternopil Traveling Theatre". People who have (temporarily) moved to Ternopil participate in acting workshops, share their stories, fears, and dreams. Their stories will be the basis for the play "Untitled," the premiere of which is scheduled for October 7.
Public organization "SOURCE OF SUPPORT"  in Dnipro organized a series of events to integrate people into the local community: excursions, film screenings, concerts, quests, and art therapy for children.
NGO "Luhansk regional branch of the Ukrainian Library Association" is implementing the project "Traveling cultural shelter of Luhansk region" which consists of anti-lectures on Ukrainian literature, discussions, photo exhibitions, home concerts, and children's creative workshops in various cities of Ukraine. They have already visited Cherkasy and Dnipro.
Public organization "Kolo Mamaia" in collaboration with the Museum of the History of Kamianske City, has created the project "Summer school of guides "History around us". Participants explore a new historical and cultural space through excursions and workshops, and develop their own startups promoting the historical heritage of the region.
NGO "Post Bellum–Ukraine" has recorded a series of interviews with those who were forced to leave Donetsk, Luhansk, and Crimea due to the war and relocate to Lviv in 2014-15.
NGO "People's House of Hlybokychyna" acquaints people temporarily residing in the village of Hlyboka with traditional crafts of Bukovina. Similarly, the Chyhyryn Regional Charitable Organization "Fund of Development of Chyhyryn region" conducts a series of educational events on the history and cultural heritage of Chyhyryn, including excursions, wood painting, and papercutting masterclasses.
Zaporizhzhia regional youth centre is implementing the artistic project "The United by Art". They have already held three exhibitions featuring the works of Kharkiv artist Magran Tata, photographer Dmytro Solovyov on Ukrainian modernism, and artists Victoria and Olga Koreneva, Olena Bilai, and Ruzanna Bondarenko on abstract art. The last one can be visited until September 27!
The Ternopil regional branch of the All-Ukrainian public organization "Ukrainian Library Association" has created a space where people can receive professional psychological counseling from psychologists and art therapy for free. They plan to hold a series of art workshops and psychotherapeutic sessions for children and adults.
The animation studio "IMAGO" conducted animation workshops for teenagers to create their cartoon characters. They will soon present a film created in collaboration with the participants of the workshop. Additionally, the NGO "Cultural Geography," together with designer and illustrator Yevhen Velychev, organized clothing design workshops for Ukrainian children in Warsaw.
In the Polish town of Poznań, the organization "Logos Polska" is integrating Ukrainian children into the new community through workshops, excursions, training sessions, and art therapy. You can join and follow their activities there.
NGO "Work together"  invites people to join the project "Zhdychyn Active Weekends" on September 23-24. It is made for people temporarily residing in the village of Zhdychyn in the Volyn region. The program includes a monastery tour, a visit to a lavender farm, quests, tasting of local cuisine, and masterclasses.
The NGO "Cultural Heritage Foundation "Oberig" is implementing the project "Bright Childhood" in Zbarazh, Ternopil region. Thematic excursions, painting, pottery workshops, meetings with psychologists are organized for children.
NGO "Creative Sumy Region Agency" conducted a three-day training for cultural professionals in Sumy Region. The training teaches how to use art therapy methods in the integration of people who have been forced to move to a new region. In Kyiv, the charitable organisation "RENOVATE" organized a children's mini-festival of culture and art "WE ARE HOME". There were oil painting workshops, candle making, crafting of rag dolls, and a puppet theatre performance where children were told facts about Ukrainian history playfully.
You can stay updated on current opportunities on our Facebook page.
Photo by Denys Chervyakfrom the "Travelling cultural shelter of Luhansk region" project, implemented by the NGO "Luhansk regional branch of the Ukrainian Library Association".
___
"Culture Helps / Культура допомагає" is a project co-funded by the European Union under a dedicated call for proposals to support Ukrainian displaced people and the Ukrainian Cultural and Creative Sectors. The project is a cooperation between Insha Osvita (UA) and zusa (DE).