It's not just about music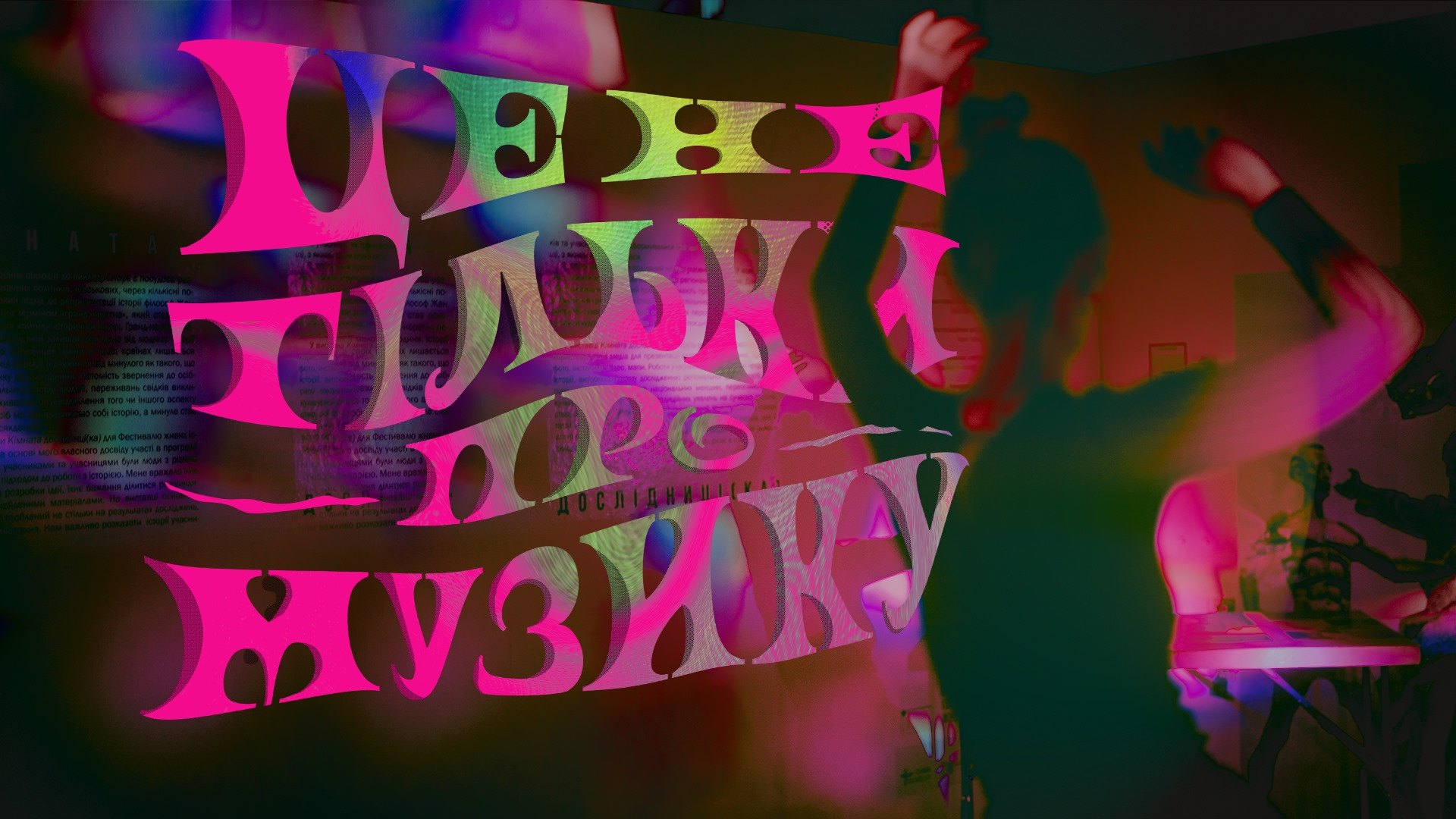 Funding: Ukrainian Cultural Foundation
Partners: proto produkciia agency (at the time of the project implementation was named INSHI / ІНШІ agency)
Duration: June – October 2020
Budget: 465,603 UAH
Coordinator: Alona Karavai
Contact: office@insha-osvita.org
When we choose a playlist for the evening, go to a live concert, or wear a t-shirt with the name of our favourite band, it's not just about music.
«It's not just about music» is a project that emerged out of a love for working with an ecosystem approach and charging communities for dynamic learning and horizontal connections. It was aimed at developing non-mainstream Ukrainian music for musicians, cultural managers, and music managers.
In particular, in this project, we address questions related to the ecosystem in which music functions: are there enough diverse players, is there openness to new ideas, is there a sustainable connection with the audience?
The project included:
Three online events for music managers: «Safety techniques and first aid at a concert or rave», «Gender dimensions of concert/rave safety», and «The ecological footprint of a concert or rave»;
An information campaign: a series of special media materials were created about financial feedback and stories of Ukrainian musicians;
Two online concerts, which involved 9 non-mainstream Ukrainian musicians: Igor Tsimbrowsky, Marianna Klochko, Masha Kashina, NFNR, SNIANOBAND, FNR, Ghost Cities, Natasha Pirogova, FPNR, Straytones, and Pree Tone. Watch concert recordings here: https://cutt.ly/B7MGpRM , https://cutt.ly/G7MGlbJ;
Four artist talks with performers;
Four checklists for the ecological impact of concerts, gender and fire safety, as well as first aid for those who organize (online) concerts and raves.
The speakers of «It's not just about music» talked about the ecological footprint of music festivals, the gender dimension of safety at music events, and the ability to provide urgent medical assistance during large-scale events. The main focus was on the eternal challenges facing musicians: finding new ways to monetize their creativity, building quality communication with listeners, and the personal stories of performers. You can watch recordings of all the lectures by following the link.
We wanted to inspire our favorite musicians to make changes, just as their creativity inspires us to make changes.
The «It's not just about music» project was implemented by Insha Osvita in partnership with proto produkciia agency (at the time of the project's implementation INSHI / ІНШІ) with the support of the Ukrainian Cultural Fund.