Creative Enterprise Ukraine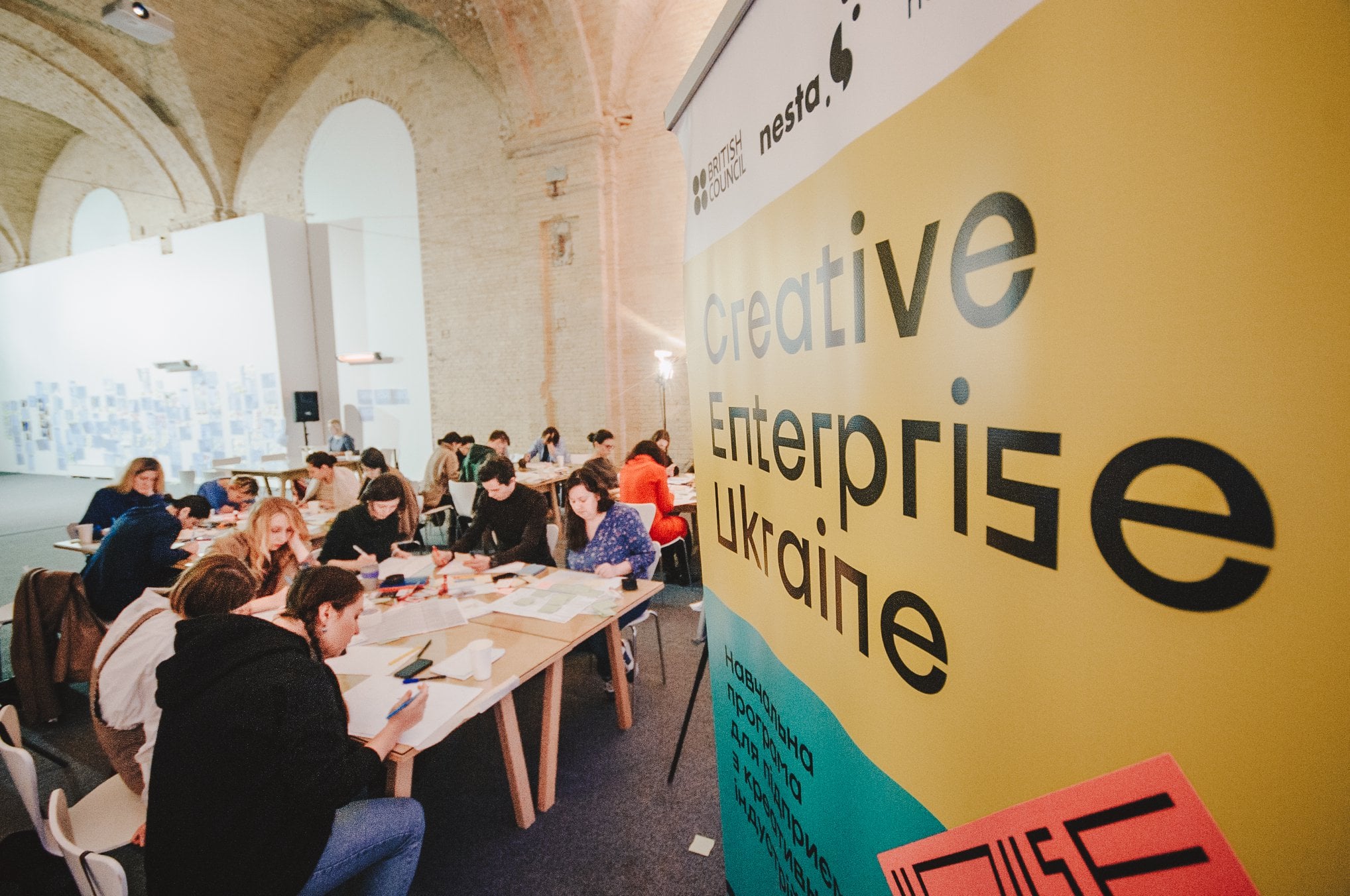 Funding: House of Europe
Partners: British Council, proto produksiia
Duration: October 2019 — September 2022
Budget:
Coordinator: Olga Diatel
Contact: diatel@inshaosvita.org
«Creative Enterprise Ukraine» is a training program for aspiring entrepreneurs in the creative industries. The program supports launching and promoting own businesses. The British Council and the British innovation agency Nesta founded «Creative Enterprise Ukraine» in 2015. Since 2019, it has been implemented with the support of the House of Europe. During 2019-2022, Insha Osvita is an organizational partner of the program: we organize activity and work with a community of graduates.
During the entire period, the British Council has conducted 37 trainings as part of the «Creative Enterprise Ukraine» program. Among them are 33 offline training sessions for 3 days and 4 online training for 7 days. 775 beginners from different cities of Ukraine have been involved. Graduates have received opportunities in the form of mentoring, strategic sessions, prose groups and express consultations:
61 graduates received individual support for the mentor.
24 group strategic sessions were held.
23 graduates took part in the project groups.
We also have been actively developing the community of graduates of the «Creative Enterprise Ukraine» educational program. Have conducted offline networking events, as well as actively attracting the digital forms of interaction: launching telegram-channel and informing the community through a quarterly digest of news.
Check the site https://ukrainecreatives.education/, announced by British Council Ukraine as part of the House of Europe. It is an open archive of useful materials for managers of the culture sector and creative industries.
More about the results of the program over all the years of its activity can be found in the British Council Report.