The Live History Festival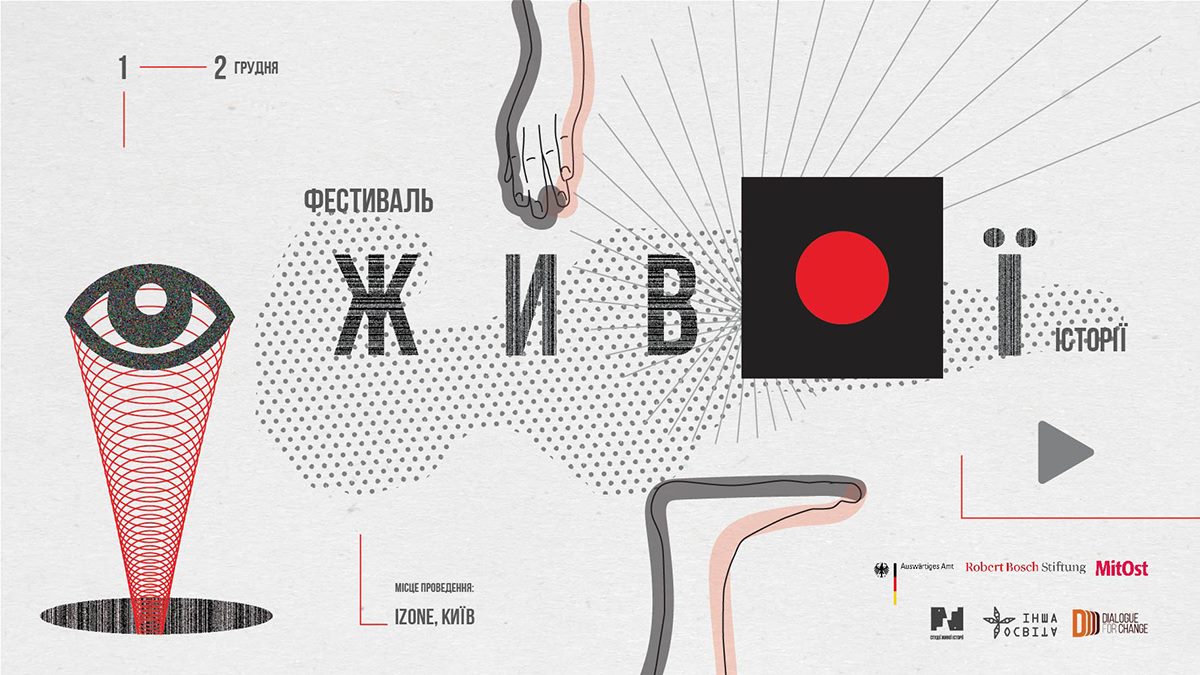 Funding: Ukrainian Cultural Foundation, Heinrich-Böll-Stiftung Ukraine, Auswärtiges Amt, Robert Bosch Stiftung
Partners: MitOst e.V., Center for Studies of Memory Policy and Public History «Mnemonics»
Duration: 2017, 2019 years 
Coordinator: Taras Hrytsyuk, Yaroslav Perekhodko
Contact: office@insha-osvita.org
 The Live History Festival is a cultural event created within the framework of the "Live History Workshop" non-formal historical education program. It brought together people, initiatives, and institutions working with cultural heritage, the study of history and the culture of memory. The focus became a responsible understanding of the history and presentation of cultural and educational practices of the program.
The first "Festival" took place in 2017. At it, the participants worked on the practices of public history, they considered complex topics of the past and heritage that require public dialogue and reflection. During discussions and master classes, they thought about and worked out their "live history" — the one that is happening right now and on which the public's attention is focused. Two revolutions in the time of Ukraine's independence, the aggression, and occupation of part of the territories by Russia, the wave of forced resettlement, and spontaneous and organized decommunization — we are only learning to talk about all this. Even the traumatic events of the 20th century are not sufficiently reflected by society. Therefore, the "Festival", in particular, raised the topic that we need to learn to take responsibility for the past.
The second Live History Festival (2019) focused on finding inclusive and polyphonic visions of the past and creating a favorable space for its interpretation. 82 public events took place within the Festival: discussions, workshops, film screenings, events for children, etc. We can find the detailed program at this link.
In particular, the participants attended the discussion "Politics of memory in Ukraine: can it be stopped or continued?" with the participation of Heorhiy Kasyanov (Institute of History of Ukraine), Ihor Kulyk (SA UINR), Oleksandra Haidai (Museum of History of Kyiv) and Lubomyr Mysiv (Sociological group "Rating"). The discussion was about where the memory policyin Ukraine has headed and the process of decommunization at the level of public space and thinking.
In addition, everyone could find out where to research family history. During the lecture, listeners received advice on how to get information about their roots as efficiently as possible and free and create their family tree.
Also, as part of the event, historian Eduard Andriushchenko gave a lecture titled "KGB Archives — It's Easier Than It Seems." He answered the most common questions regarding declassified documents of Soviet intelligence agencies. The audience learned how to start working with the archives of the Security Service of Ukraine and find and get the necessary case or documents.
"How many dinosaurs have you excavated?" No, this is not a question asked during an interview for archaeologists. Under this title, there was a discussion of how people who work with the past are seen and perceived in society. The format of the event allowed for a conversation with archaeologist Yevhen Synytsia, ethnologist Anastasiia Pankova, and museum worker Oleh Mahdych. They debunked stereotypes and shared the peculiarities of their work.
Lectures and discussions within the "Live History Festival" can be found on our Facebook page and on YouTube.