Frankivsk Workshop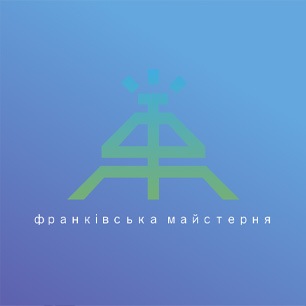 Funding: Embassy of the Republic of Finland in Ukraine, The Democracy Commission Small Grants Program
Partners: Promprylad. Renovation
Duration: November 2017 – December 2018
Coordinator: Tatiana Skliar
Contact: office@insha-osvita.org
The "Frankivsk Workshop" is a non-formal education program designed for proactive youth in Ivano-Frankivsk. It is intended for those who are taking their first steps towards activism and who require knowledge, contacts, and support. The "Frankivsk Workshop" aimed to build and strengthen connections between the new generation of grassroots activism and established players in culture, government, and business, creating conditions for their collaboration at various levels.
The global aim of this project was to develop non-formal education in the Frankivsk local community and region. This includes creating and implementing projects initiated through learning, developing project management skills in participants, planning and working in teams, communicating with the community, and implementing an entrepreneurial approach to solving social issues.
The program consisted of three stages:
Workshop of Ideas. During the program, participants worked on their values and competencies, which they needed to implement projects. At this stage, they developed ideas that would be useful to the local community.
Workshop of Actions. This stage was dedicated to planning the financial aspects of the projects.
Workshop of Experience. Participants presented their projects and evaluated the learning process.
The result of the two rounds of the "Frankivsk Workshop" (2017 and 2018) was over  20 initiatives implemented in Ivano-Frankivsk and the region. Among them:
The "OFFline" gaming platform is a project aimed at youth development and communication through games. Within the project, interactive educational and entertainment events and workshops were held. They were related to cinematography, poetry, and music.
Parent and child yoga, where they could try new formats of quality time together with their child and interact with other active parents.
Creation of a waste sorting guide by the Ecogvalt initiative, where the essential information and tips on sorting are presented in a simple and accessible format.
Maliovydlo — a basic art course aimed at changing the attitude of citizens towards contemporary art and engaging them in creative activities.
Competency School — a non-formal education project for teenagers aimed at developing time management skills, communication, financial literacy, critical thinking, and public speaking.
Movement Workshop — a project created to teach children the techniques of frame-by-frame animation and teamwork. Participants of the "Workshop" animated fairy tales about Ivano-Frankivsk.
Radio Nepohanist – an almanac about Frankivsk musicians who create author's music. Its main idea is to have informal and uncensored conversations with guests to introduce new names to the audience.
Social Workshop — an initiative for high school and first-year university students to better understand themselves, their abilities, and their relationships with others. Within the project, an interactive course of sessions on various topics was developed, ranging from developing relationships with others to understanding their own sexuality.
In summary, the participants of the "Frankivsk Workshop" explored the local community and offered their own responses to its needs. Additionally, they had the opportunity to work in teams and establish connections both among young activists and with representatives of government and business, laying the foundation for collaboration.
Download attachment