Rural Initiatives Workshop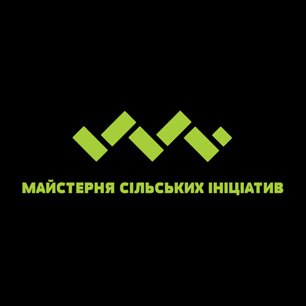 Funding: Federal Foreign Office of Germany and Robert Bosch Stiftung under the project "Dialogue for Change" 
Partners: NGO "Moloda Cherkashchyna", MitOst e.V., Robert Bosch Stiftung, Charitable Foundation "MHP – Hromadi"
Duration: 2014-2019 
Coordinators: Ivanna Chupak, Oksana Ivannyk, Victoria Feofilova Contact: office@insha-osvita.org
The Rural Initiatives Workshop is a program of nonformal civic education. It was created  for young people from rural regions who strive to implement initiatives focused on social, cultural and educational development in their communities. Initially, it operated in Ivano-Frankivsk, Cherkasy, and Donetsk regions, and later in Zakarpattia and Dnipropetrovsk regions. Over the course of five years, we encouraged rural youth to realize their projects for problem-solving and bring about a change in their communities.
The annual educational cycle of the Rural Initiatives Workshop comprised three seminars: workshops on ideas, actions, and experience, as well as the implementation phase of initiatives. During the project, young people developed skills and competencies that helped them fulfil their projects: communication skills, self-confidence, financial literacy, planning, and teamwork. Teachers enriched their knowledge with informal education approaches and increased trust between them and their students.
Thanks to the Rural Initiatives Workshop, specific changes have taken place. The program resulted in youth projects aimed at environmental, historical, cultural, and civic activities. These include:
Community activation projects: volunteering for children and older people, improving playgrounds and sports grounds, festivals and opening of youth hubs.
Historical and cultural projects: photo and video documentation of the community and its residents' stories, opening art studios and conducting workshops.
Environmental projects: park greening and cleaning, helping homeless animals, organizing a waste sorting system, and making eco-bags.
Overall, over 300 alumni implemented around 100 initiatives in over 70 villages in the Ivano-Frankivsk, Cherkasy, Donetsk, Zakarpattia, and Dnipropetrovsk regions.
We are glad that the "Rural Initiative Workshops" project could  help young people generate and implement their ideas, which contributed to the development of their villages and settlements.
Download attachment