PRO.Maisternya Silskykh Initsiatyv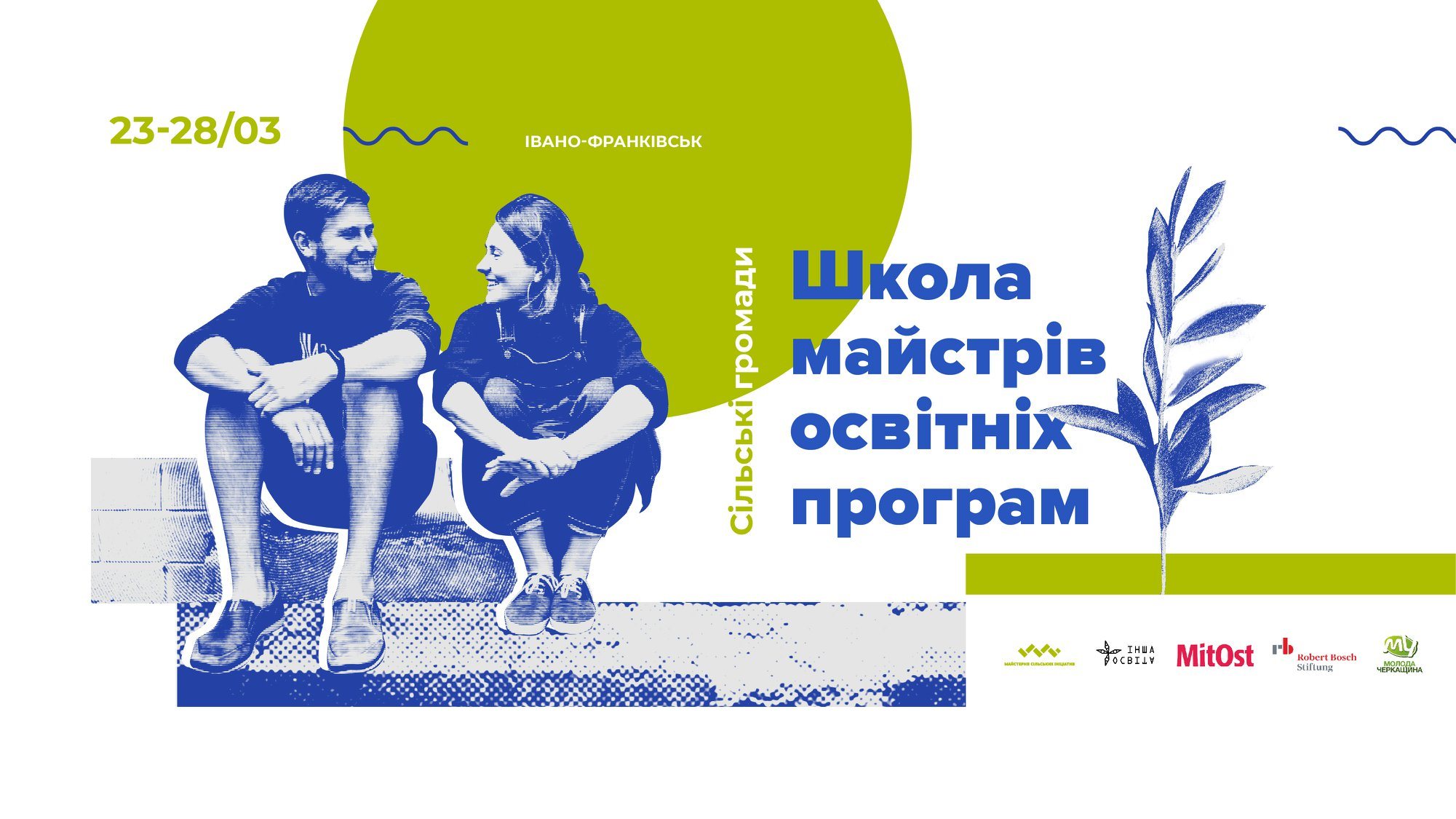 Funding: Robert Bosch Stiftung
Partners: NGO «Moloda Cherkashchyna», Charitable Foundation «MHP – Hromada»
Duration: 2020
Budget: 458,214 UAH
Coordinators: Ivanna Chupak, Oksana Ivannik, Viktoriya Feofilova
Contact: office@insha-osvita.org
PRO. Rural Initiatives Workshop is an educational program for people developing non-formal education programs in rural communities. The project is based on the long-term experience of "Rural Initiatives Workshop"—a non-formal education program encouraging teenagers to advance their rural communities. From 2014 to 2019, young people worked on social, cultural, and educational projects, spread the practice of volunteering, and modernized rural public spaces.
Within the "PRO. Rural Initiatives Workshop" program in 2020, we launched the online course "School of Educational Programs Masters: Local Communities" and held the "Rural Rules Forum 2020: Local Solutions to Global Problems". After completing the course, participants elaborated on eight educational programs. Due to quarantine restrictions, only three projects were successfully implemented.
Twenty-five participants, selected from 120 applicants, took part in the "PRO. Rural Initiatives Workshop". While implementing the projects, they involved teenagers, older people, and other community members. The participants conducted:
Training on cultivating leadership skills, project management basics, and implemented mini-projects for arranging public space ("Young Communities Leaders" in the Dovzhanska consolidated territorial community in the Zakarpattia region);
Board games for children and adults ("The Game Will Teach You How to Live" in the village of Maryanopil in the Kirovohrad region);
Training for elderly people in digital technologies ("Digitalization Workshop for Communities" in 32 villages in the Vinnytsia region).
And, in total, 180 people from 35 villages took part in the "PRO. Rural Initiatives Workshop" project. The experience of this program might be helpful for youth departments, representatives of public organizations and charitable foundations engaged in non-formal civic education, and corporate social responsibility managers of business companies.