Facilitation schools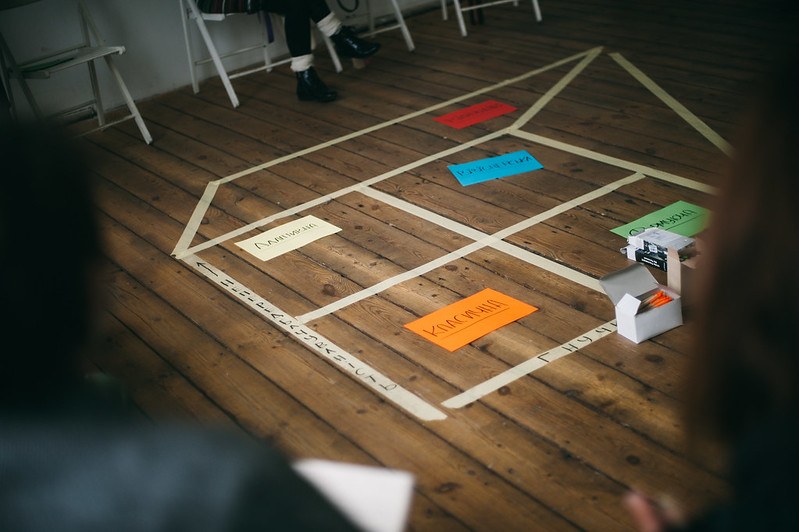 Duration: 2016 – 2022 years
Contact: office@insha-osvita.org
Facilitation schools are educational programs for people seeking to improve their training conducting, facilitation, and community management skills.
The first two Intensive Facilitation Schools took place in 2016 at the Khata-Maysternya in Babyn. They were designed for both experienced facilitators and beginners who aspire to work at a deeper level and master the profession more comprehensively. The schools focused on process orientation, design, and methodological tools for various educational programs, individual and team moderation, organization of learning spaces, and personal trainer's brand. This type of training continued during the two "Schools" in 2017.
In 2018-2019, the learning process was divided into separate thematic schools. An aim to integrate non-formal educational methods into educational materials, work with modern approaches to strategy formation, explore specific classical and new methods of strategic management, and delve into approaches and theories in the field of group dynamics. The Khata-Maysternya space hosted the School of Learning Formats Facilitating, the School of Strategic Sessions Facilitation/Moderation, the School of Organizational Development, and the School of Decision-Making Facilitating.
Adapting to quarantine restrictions and new working conditions during the pandemic, the schools transitioned to an online format and expanded the range of topics they worked with by incorporating the specificities of facilitating online formats. Thus, in 2020-2022, the following schools were conducted:
School of Group Decision Facilitation
School of Online Learning Event Facilitation
School of Visual Facilitation
School of Non-Directive Facilitation
School of Artistic Formats Facilitating 
School of Self-Directed Learning Facilitation
School of Facilitation: Engagement and Connection Online
School of Large Groups Facilitating 
The program of each "School" incorporates the experience of the trainer group from the Insha Osvita, accumulated since 2008. Through process-oriented programs, participants acquire knowledge tailored to the learning needs of the group.
With the onset of Russia's full-scale invasion of Ukraine, we have suspended the implementation of schools, and at this stage, we can only conduct schools for corporate partners (conducting a school for your team).