Live History Workshop: Small Town Communities and ATCs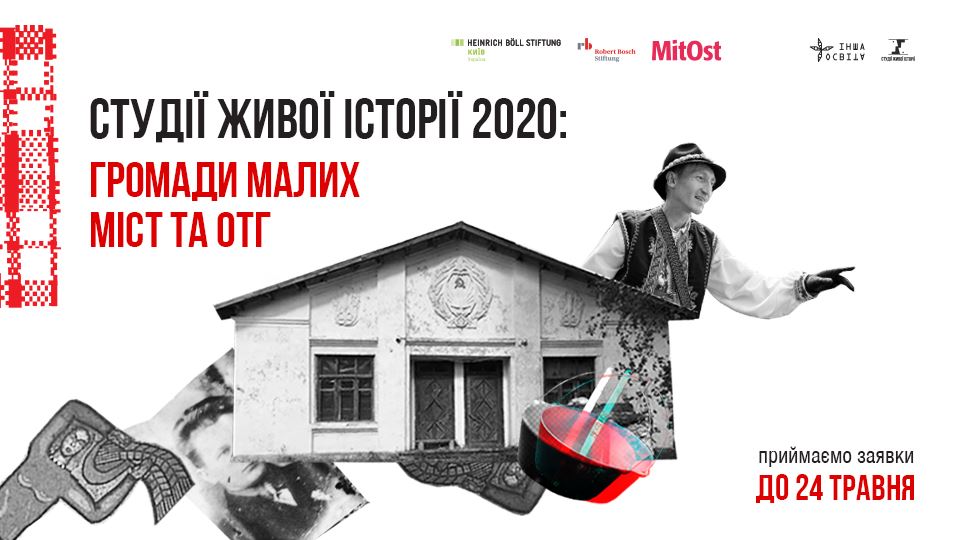 Funding: German Federal Foreign Office, Robert Bosch Stiftung
Partners: MitOst e.V., Heinrich-Böll-Stiftung Ukraine, Robert Bosch Stiftung, Ukrainian Cultural Foundation, German Federal Foreign Office
Duration: 2020 year 
Coordinator: Taras Hrytsyuk, Yaroslav Perekhodko
Contact: office@insha-osvita.org
"Live History Workshop: Small Town Communities and ATCs" is a program that emerged based on the five-year activity of "Live History Workshop." The program was conducted in an online format and focused on enhancing the capacities of Ukrainian small-town communities and ATCs (Amalgamated Territorial Communities) that work on interpreting their cultural and historical heritage, local history, culture, and memory in their communities.
Because of decentralization in Ukraine, communities have acquired more responsibility and opportunities in working with cultural and historical heritage. However, practical experience and support are necessary for successful activity in this area. This is the precise focus of the program.
The online format helped to involve small town and village communities in the project, whose representatives didn't always have the opportunity to attend in-person sessions. Participants included representatives from Donetsk, Zaporizhia, Rivne, Khmelnytskyi, Ternopil, Vinnytsia, Chernihiv, and Kherson regions.
Representatives from 8 communities worked and learned in an online, creating and implementing their initiatives.
Within the program "Live History Workshop 2020: Small Town Communities and ATCs" the following projects had implemented:
"Avdiivka. Research of Values" — a project aimed at studying the local identity and history of the inhabitants of the city.
The documentary film "A Guest from the Past" was created by participants from the Behterivska community to popularize local history.
"At the Crossroads of Three Cultures" — a project of the Hrytsivska ATC about the Starovolynsky Ball in the XVII century castle in the village Hrytsiv and work with local history in the Polish-Jewish-Ukrainian context.
"Skala, Border, and Smuggling" — a project by the Skala-Podilska community team, related to the history of the border and smuggling movement across the Zbruch River and its impact on the city of Skala-Podilska.
"Live History of Pryluky" — an interactive map project of the city that promotes dialogue on the preservation of the city's historical and cultural heritage.
"XX Century: City, History, People" — an interactive online exhibition developed by the community of Ostroh, which became the beginning of work with the complex local history of the 20th century city.
"Vasyl Murzhak: The History of an Artist from Bratslavshchyna" — a documentary film aimed at introducing the figure of the monumental artist Vasyl Murzhak from Bratslav to the public.
"Memory Map" — a project by the team from Huliaipole, which addresses a memory about the Jewish community of the city.
You can access video presentations of the projects created by small town and village communities, as well as their mentors, through the provided link.