Sąsiedzi 3 (Neighbors 3)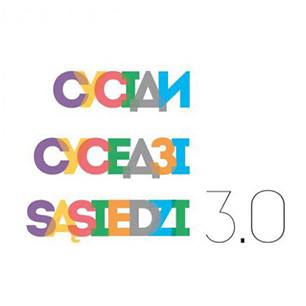 Funding: German Federal Foreign Office, Polish-American Freedom Foundation
Partners: Study Association Genius Loci, Education without Borders, MitOst e.V
Duration: 2016–2017 years
Coordinator: Marta Gavinek-Dagarguliya, Yuliia Zanemonska, Oleksandr Moskovchuk
Contact: office@insha-osvita.org
Sąsiedzi 3 (Neighbors 3) is a non-formal civic education program which covered Poland, Ukraine, and Belarus. Its purpose was to support both individuals and communities engaged in strengthening solidarity and building civil society in Ukraine, Poland, and Belarus. Within the program, participants trained, visited fellow participants from neighbouring countries, and worked inside their local communities.
The learning process consisted of three workshops for idea development and project meetings for description of their project idea. Then there was a one-year period for implementation of the idea, during which the participants took part in additional workshops, thematic webinars and used the mobility program. They had the opportunity to attend a two-day webinar on fundraising, learn video content creation, participate in a PR and project promotion webinar and engage in a workshop about social animation. The culminating event of the program, the "Forum of Neighbours", took place in June 2017 in Warsaw in collaboration with local residents and the Bemowo Cultural Center. The event program, attended by almost100 guests, included an exhibition opening, a photo exhibition, city tours in Warsaw, weaving workshops, a crafting traditional Crimean Tatars jewellery and Chinese painting, communal cooking, and future planning.
The initiatives developed by the Sąsiedzi 3  program participants aimed at:
a folk decorative and applied crafts;
an art therapy;
a social integration through art and culture;
a supporting socially vulnerable populations;
an oral/family history;
a community integration through the development of public spaces.
Participants from Ukraine primarily focused on activating local communities. Specifically, they successfully implemented:
A project aimed at popularizing the cultural heritage of Zhovkva among young people.
An initiative to enhance coordination between activists, youth, and local authorities in Sumy.
Projects for the development of housing cooperatives in Mykolaiv and Pavlohrad.
A network of multipliers who would assist children and youth in resolving social conflicts in Nadvirna.
The "Other Leisure" — a project that created new opportunities for cultural development among youth in the village of Nyzhchi Lubyanky in the Ternopil region.
The "Line" — an initiative to preserve the memories of forcibly displaced families in Ukraine and Poland in 1945-46.
Ukrainian-Polish meetings for active youth aimed at developing critical thinking based on the historical relations between the two countries from 1939 to the present.
A project creating fairy tales about the city and its history in Buchach.
An art and ceramics workshop in Kyiv with the goal of integrating people with cerebral palsy and Down syndrome.
A long-term collaboration project between representatives of different ethnic cultures of Crimea using folk decorative and applied arts.
A space for cultural dialogue between different generations of conscious citizens in Mariupol.
In conclusion of the program's work in 2016-2017, some initiatives of the participants developed into local youth non-formal education programs in rural areas in Poland and Belarus.