UrbanSpace 500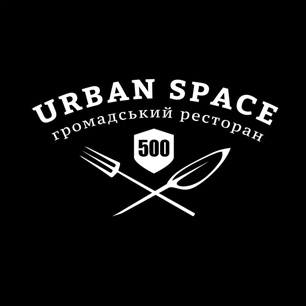 Partners: Teple Misto platform, Druzi cafe 
Duration: 2016 – 2019 years
Contact: office@insha-osvita.org
UrbanSpace 500 is a project that combines a social enterprise, a social restaurant, a fund for urban projects, a community of social investors, and a platform for bringing together different people and ideas. It is an innovative project at the intersection of community development, civic activism, and socially responsible business. Its goal is to unite 500 social investors, with 80% of the restaurant's income reinvested in urban (including educational) projects.
UrbanSpace 500 is a social franchise of UrbanSpace 100, created based on the "Teple Misto" platform concept. The idea was tested in Ivano-Frankivsk with the UrbanSpace 100 project, where 100 founders equally financed the opening of a public restaurant. The restaurant operates and generates income, which is only directed towards implementing non-profit projects for the development of Ivano-Frankivsk. The founders of the restaurant decide about which projects to support.
Throughout 2016, we and our partners developed the UrbanSpace 500 model, prepared the legal framework, and prepared the beginning of a crowdfunding campaign to find social investors. The official public launch of the project and the campaign took place on March 15, 2017. On December 18, 2018, the restaurant was opened. During the campaign, we compiled a list of 500 people willing to invest $1,000 in the common cause, managed this process, and facilitated communication between co-founders.
Our goals in this project were:
Creating a physical space for the consolidation of the city's proactive community.
Establishing a transparent target fund for financing social projects and startups aimed at the city's development.
Bringing together 500 people willing to invest in the project and allocate funds for the financing of other initiatives.
Our partners from the "Teple Misto" platform shared their experience in implementing their own project and tested the social franchise model. "DRUZI Cafe & Bar" ensured the uninterrupted operation of the public restaurant and management. They handled the restaurant's profitability and were also involved in developing the restaurant's concept, its implementation, and subsequent management from 2017 to 2019.
Insha Osvita held institutional responsibility for the social component of the project from March 2017 to March 2019. Afterwards, the responsibility for the project and its activities was taken over by the community of 500 co-founders, who handle its management and decision-making.